Kasen Everett Munson was received into the family of God through the Sacrament of Holy Baptism on Sunday, October 25, 2020.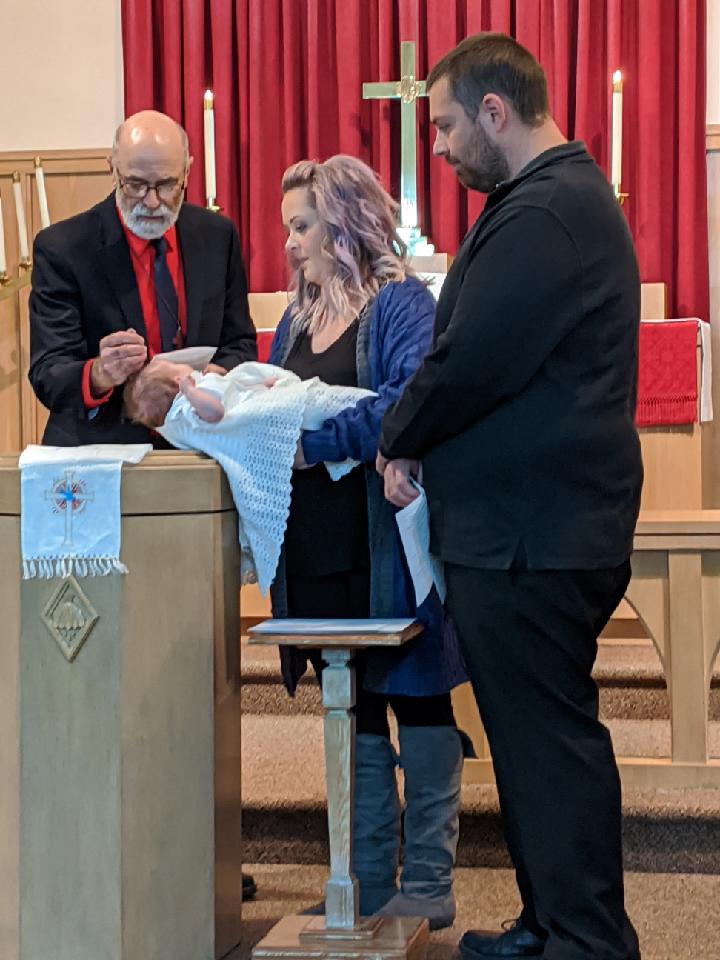 Pastor Ken Tubbesing was the officiant of the baptism which took place at
Martin Luther Lutheran Church.
Kasen is the son of Todd and Melanie (Moerer) Munson.
His older brother is Brecken, who is 2 years old.
Kasen was wearing a baptismal outfit that had been worn by his grandfather Lee at his baptism and was swaddled in a blanket that was had been used for Melanie at her baptism.  The blanket was crocheted by Melanie's great-grandmother.
Serving as sponsors for their nephew were Chris and Morgan Marshall.
Kasen has grandparents, great-grandparents and a number of other relatives who are members of MLC.
They include Lee and Jenny Moerer, grandparents and Herm and Jeanette Stutheit, great-grandparents.
††††††††††††††††
But now thus says the Lord,
he who created you, O Jacob,
he who formed you, O Israel:
""Fear not, for I have redeemed you;
I have called you by name, you are mine."   ~Isaiah 43:1