One young man who has been actively involved at Martin Luther Church during his youth will be graduating from Johnson-Brock Public Schools on May 11, 2019.
Joan Bohling, representing the Martin Luther Church Sewing Group, gifted our graduate, Dylan Rowe, with a blanket to remind him of Martin Luther Church.
Dylan plans on attending Southeast Community College at Milford. He'll be taking the John Deere Tech Program and spoke about what type of equipment he'd be learning about. One of those was GPS for farmers. Pastor Ken reminded Dylan and all of us that God is the GPS for our lives!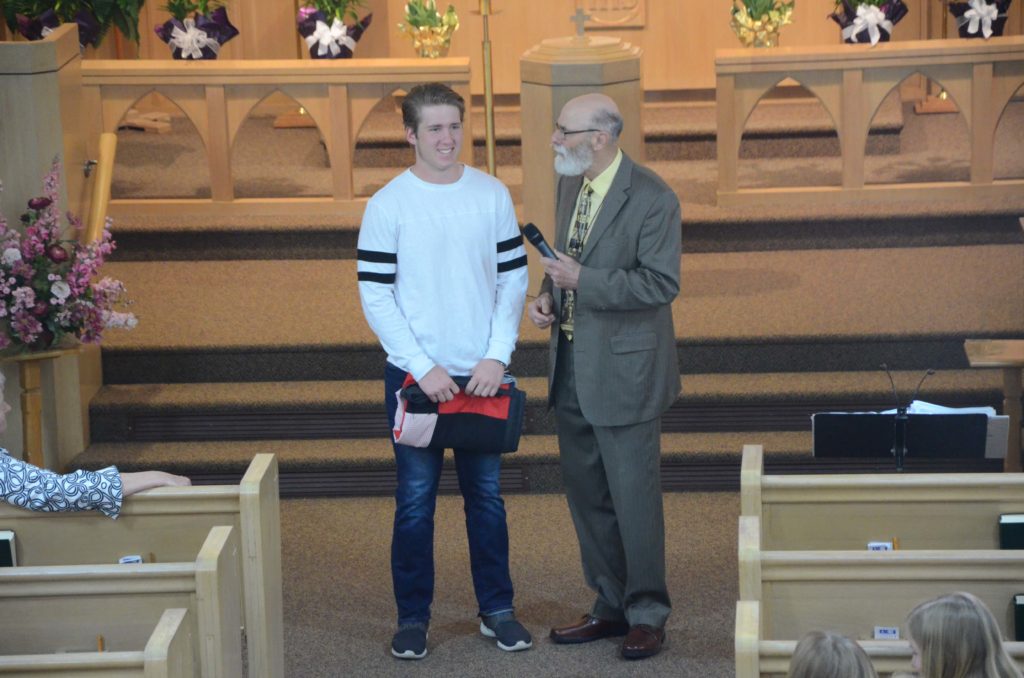 Pastor Ken reminded Dylan to take his faith as well as the blankets with him as he begins his endeavors.
After the worship service, Dylan was congratulated by members at a reception hosted by the MLC Women.
For I know the plans I have for you," declares the LORD, "plans to prosper you and not to harm you, plans to give you hope and a future. ~  Jeremiah 29:11