Randy L. Speckmann entered the Church Triumphant on March 18, 2021.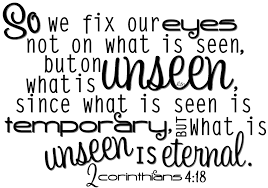 Pastor Ken Tubbesing presided at the 2:00 p.m Monday, March 22nd funeral service at Martin Luther Church. Interment is in the Martin Luther Church Cemetery.
The MLC church family joins with the Speckmann family in remembering the 65 years that Randy walked his earthly journey.  Randy was a farmer and found his ultimate calling in auctioneering.  He built with his family, the auction business that Southeast Nebraska came so well to know for 31 years.  The MLC church family and his auctioneering business came together as 19 Annual Martin Luther Church Consignment Sales were held.
We extend our sympathy to Elaine, his wife of 45 years; their daughters and sons-in-law, Crystal & Nathan Neihoff and Keri & Chase Rasby; grandsons Edward Jackson & William Jase Neihoff and Corbyn Rasby; sister and brothers-in-law Donita & Don Stuart and Vernon Schmiegelow; brothers-in-law and sisters-in-law, Randy and Glenna Bohling, Mike Beethe and Harlan and Lisa Beethe and numerous other extended family members.
Randy is preceded in death by his parents, Edward & Wilma (Rippe) Speckmann, sisters and brother-in-law Vernel and Frank Schumacher and Elaine Schmiegelow, and brother Dean Speckmann.
For further obituary, please see:  https://www.wherrymortuary.com/obituary/Randy-Speckmann
I have fought the good fight, I have finished the race, I have kept the faith. 
From now on there is reserved for me the crown of righteousness, 
which the LORD, the righteous judge, will give me on that day, 
and not only to me but also to all who have longed for his appearing.  2 Timothy 4:7-8